Pack on the fun, not the calories, this holiday season
November 11, 2011 In
Press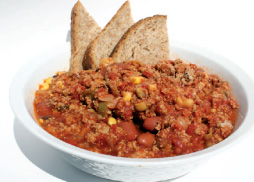 'Tis the season to be jolly.
'Tis also the season to pack on the pounds. It starts with the traditional Thanksgiving dinner – where the average person consumes an estimated 3,000 calories and 229 grams of fat (the equivalent of about eight Big Macs) — continues through all the holiday parties and functions and the nibbling while baking holiday treats, and concludes with the family Christmas dinner.
"The average person gains six to eight pounds in the month between Thanksgiving and Christmas because everybody eats and eats and eats," says Susan Klein, owner/chef of the Fit Foodz Café in Boca Raton.
But people don't have to give up the foods they enjoy – during the holidays, or any time of year – they just need to find healthier ways to eat, Klein says.
And that's the philosophy behind her Fit Foodz Café at 9704 Clint Moore Road, A108, in Boca Raton: food that people love, but prepared in a healthy, delicious fashion. It is a unique concept that features individually portioned and calorie-controlled meals. So, you get the satisfying taste, but without all the unhealthy extras.
Want to shave some of those calories from that Thanksgiving dinner? Klein can prepare healthy side dishes such as mashed cauliflower instead of mashed potatoes, or a mashed sweet potato or sweet potato rounds instead of yams "that are soaked in butter, honey and syrup."
Everything on the menu is made fresh daily and is either baked or grilled; nothing is fried. A Boca Raton nutritionist consultant approves all the food.
"Eating healthier seems to be the way the world is going these days," the chef/owner observes.
"Healthy" foods have a reputation for tasting dry and bland, but Klein says they don't have to. "We use a lot of fresh herbs and spices, along with the highest-quality ingredients. You can throw in a lot of seasoning because it's not going to add [a lot of fat and calories]. All it does is enhance the flavor. And, that's what people want — flavor."
So, if you want to get a head start on your New Year's Resolution to drop weight and start eating healthier, have your holiday event catered by Fit Foodz Café.
The restaurant can handle any event — be it a holiday dinner, an office party or a private celebration — for 10 people up to several hundred. While Klein prefers a three-day notice, she can cater an event the next day if the customer orders items that have already been prepared.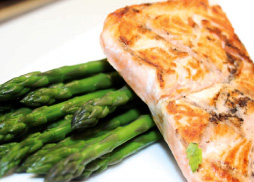 Fit Foodz Café offers three catering options: ordering from the packaged-items menu, ordering a la carte from the regular menu, or having a menu custom designed.
Just about any item on the regular menu is available for a la carte catering.
About 98 percent of her catering menu is healthy food, Klein notes. "We have some items that aren't healthy, like a cheddar cheese dip, for people who want to go off their diet a little for the holidays."
In addition, there are some catered items that are not on the regular menu, such as stuffed mushrooms with vegetable filling, and a chicken skewer with a peanut glaze.
One of her most popular items is Chicken Lollipops: chicken wing drumettes that are shaped like lollipops.
"They are baked, and served with a light soy dipping sauce," Klein explains. "We use a whole wheat bread crust, a little bit of paprika, a little bit of this and a little bit of that.
"They look different and taste fabulous. Everybody loves the. They are a fun, finger-type food, and a healthy alternative to people who like to eat with their hands."
Fit Foodz Café, which is in the Reserve Shopping Center at the intersection of Clint Moore Road and State Road 7, is open from 9 a.m. to 8 p.m. Monday through Friday, and from 10 a.m. to 7 p.m. on Saturday and Sunday.
Don't wrestle with whether to stay on your diet or eat the foods you like, Fit Foodz Café can let you have your figurative cake and eat it too.